(760) 741-4061
Day or night for
24/7 access
Our office hours are:
7:30 AM to 4:30 PM
Monday through Friday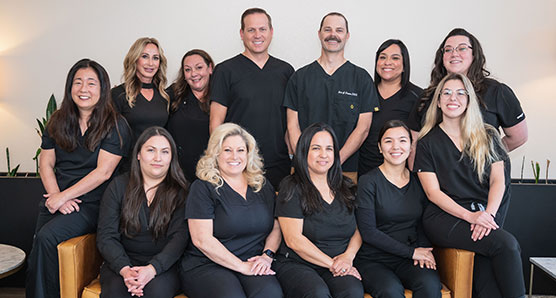 Meet Dr. Harbertson

I have always said that I only want to work at a practice that I would refer my own family members to and I believe that I have found just that. I'm feeling very much at home and loving every minute getting to work with Dr. Bourcy and the staff here in Escondido. I feel very fortunate to live in such a family friendly and welcoming community. I'd like to take this time now to tell you a little bit about my journey that has led me here.

Meet Dr. Driver

It is with great excitement I am announcing that I have joined the outstanding team at Escondido Periodontics. My most sincere goal is to earn your trust, loyalty, and confidence while treating each of your patients as my own family. For the past 13 years I have been fortunate to serve the periodontal and implant needs of the Coachella Valley dental community.

Meet Dr. Bourcy

One of the best things about our practice is that we have the privilege of meeting and getting to know our patients, some of whom we have been treating for almost thirty years. When you come in to see us for the first time, we want to focus on you and your needs - so talking about ourselves is something we rarely do. To give you more of a personal look at why I chose this practice and Escondido, please feel free to click below.
Meet Our Staff
There are four parts to our office staff: the periodontists, the hygienists, the assistants, and the front office staff. You can meet the doctors individually above - and to meet the rest of our staff, please click below. We look forward to seeing you!